Israel Broussard: A Mississippi teen in 'The Bling Ring'
LaReeca Rucker
The Clarion-Ledger
In 2000, writer Nancy Jo Sales penned an article for Vanity Fair called The Suspects Wore Louboutins examining the lives of a group of celebrity-worshipping Los Angeles teenagers arrested for breaking, entering and stealing more than $3 million in designer clothing and jewelry in 2008 and 2009 from some of the richest and most famous people in Hollywood, such as Paris Hilton, Lindsay Lohan and Orlando Bloom.
E! also aired a reality show called "Pretty Wild" about Alexis Neiers, a member of the group that eventually became known as "The Bling Ring."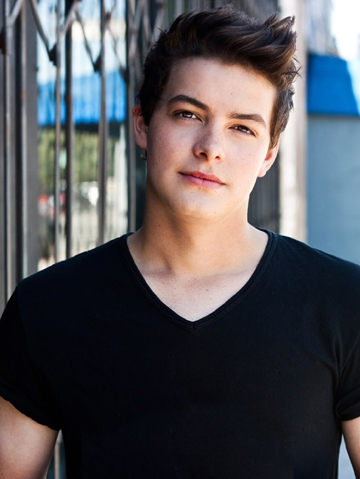 That's the title of the new film written, directed and produced by Sofia Coppola that was released June 21 featuring a young man who grew up far away from the Hollywood Hills in the rural Mississippi community of Saucier.
Now, Gulfport native Israel Broussard, in his first starring role, is poised to become one of Hollywood's breakout actors. Some writers have already called his role "the breakout performance of the year."
Broussard plays "Marc," a morally conflicted, insecure character modeled after a real member of "The Bling Ring," whose desire to be part of the crowd leads to trouble. He befriends head-thief-in-charge, Rachel, played by newcomer Katie Chang.
Broussard said he pulled from early life experiences when auditioning for the role and creating the character.
"The audition was me talking about myself for a minute and a half – my background, where I came from, what I liked to do and not," he said during a phone interview. "Sofia kind of wanted to get to know me on a personal level. I don't know what she was digging for, but I guess she found it.
"Growing up in elementary school, I didn't have many friends. I felt like I was always being ridiculed in school, and I didn't fit in, so I kind of pulled that out of me through that character. I guess that's when I kind of tapped into the lack of self worth in this character that Sofia needed. We didn't really discuss this, but I'd say that's my best guess (of why she chose me.) I wouldn't have picked me, but . . .Sofia knows what she's doing."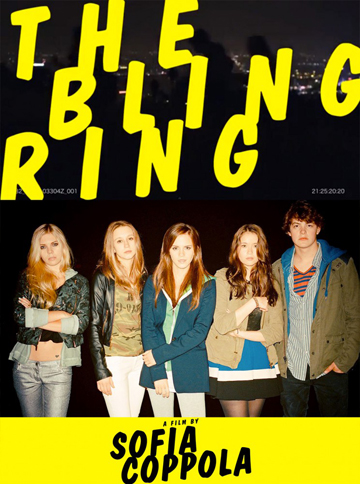 Born Aug. 22, 1984, Broussard grew up in the country. He attended elementary and middle school in Saucier until Katrina hit. Then, he was homeschooled.
"I got to ride bikes everywhere I wanted, as long as I was home when the street lights came home," he said. "My friends and I go swimming every now and then at the lakes."
His sister was one of his best friends growing up, and the two followed each other into different activities. When he joined a basketball team, she did too. When he became Cub Scout, she also took up Scouting. And when she decided to get involved with the Biloxi Little Theatre, Broussard became an actor. "That's what started the business for me – getting in plays," he said.
His first was a 2006 production of The Miracle Worker in which he played "Percy." When his sister heard about a ProScout audition at one of the coast casinos in 2008, Broussard followed along. The two introduced themselves to talent scouts and listened to many of them talk about what it takes to be an actor or model. Later, his father Gil Broussard took him to Los Angeles, and he was signed by Abrams Artists Agency.
"Acting isn't necessarily my passion," said Broussard. "It was a way for me to go out there and see what else was in the world. But it's a lot of fun, and I'm glad I'm doing it. I'm definitely glad to be in the position I'm in now."
According to the Internet Movie Data Base, Broussard has also successfully landed a few smaller roles in the television show "Romantically Challenged," starring Alyssa Milano, the films "Flipped" and "The Chaperone." He said he approaches auditions with a carefree attitude.
"The way I handle auditions is to go in and just kind of forget about it because there's so much rejection," he said. "You can't take it personally. When I first did the audition (for "The Bling Ring"), I kind of forgot about it. Then, I got called back again, and it was (to read) with Katie."
The movie also stars Katie Chang, Claire Julien, Taissa Farmiga and Emma Watson, best known as Hermione Granger from the "Harry Potter" franchise. Chang said she was impressed with Broussard's kindness.
"As a person, Israel is the sweetest and most respectful guy ever," she said via e-mail. "I never have met a nicer person. As an actor, he is so natural and approaches his work from a truly organic place."
In fact, Brossard was so "organically green" when it comes to the Hollywood scene, that he didn't even know who the director of the film was or her family legacy.
"When I booked this, I didn't really know who Sofia Coppola was," he said. "I wasn't very intuitive when it came to her family and her family name. I also didn't see myself playing the lead. I didn't realize that was what I was signing up for.
"By the time I (got the role), I knew what it was about from the Nancy Jo Sales article in Vanity Fair . But there was no script. I didn't even know how my character was going to fit in. I was kind of shocked that I got this. I guess it helped I was completely oblivious to it."
Broussard prepared for the role by watching "Pretty Wild," lots of reality TV and "Fashion Police," because he also wasn't familiar with designer labels like Chanel, Burberry, Gucci, Tiffany, Prada – some of the things the members of "The Bling Ring" were after. The cast were even allowed to film in the home of Paris Hilton, one of the victims of "The Bling Ring."
"It was exciting being in Paris Hilton's home," Broussard said. "She was just really gracious to let us film there, because she's letting a bunch of people in her house again. Honestly, I thought her house would be bigger."
While he's having a lot of fun now with his new found career, Broussard said he does sometimes miss Mississippi. His parents, Gil and Angi Broussard, still live here, along with three sisters and two brothers. He was the baby of the family until his now 5-year-old brother came along. He also has other family in Greenville. "I like having a big family," he said.
Broussard said he isn't sure if acting is his lifelong goal. He hopes to branch out and learn more about the industry. He's interested in making music and directing movies and music videos. He also wants to create a T-shirt company.
He hopes that his career will continue to flourish, but at 18, he's savvy enough to know, that the industry is unpredictable.
"You really do have to live in the moment and take it day by day in the business," he said. "If you plan, and get your hopes up, there's a lot of things in the business that people aren't used to, and the only way to stay sane is to almost ignore it all. So if I'm the next big thing, that's awesome. But I can't go on thinking or saying that."
He also noted the contrast between his home state and Hollywood. "If you go and see the movie, it's not Mississippi, so keep and open mind," he said.
"Like" our Mississippians page by clicking here . Follow me on Twitter here.