It's All About Soul: Jackson man with Universal Soul Circus dances his way out of poverty and violence
LaReeca Rucker:
The Clarion-Ledger
Johnny Burgess Jr. grew up in a poverty-stricken neighborhood in west Jackson impacted by violence at an early age. In 1997, when he was 9, someone broke into his father's apartment and stabbed him to death during a brawl.
"I guess they were trying to rob him, and they didn't know he was there," said Burgess, now 25. "That, alone, changed my mentality. I didn't know how or what way I would get out of the neighborhood, but I just knew that, one day, I would be somebody."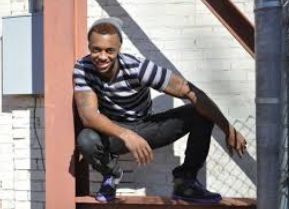 Today, the former standout basketball star and high school artist turned dancer is touring the nation with the UniverSoul Circus. The event will be held at Jackson's MetroCenter Mall at 1395 Metrocenter Street through Sunday, May 19.
"There was a lot of negativity around," said Burgess, recalling his childhood. "There were people doing a lot of bad things – drugs, fighting and gunplay in the neighborhood. But my mom kept me in church, and that kept my head in the right place."
Realizing early own that if he wanted to do something different with his life, he'd have to create opportunities for himself, Burgess chose to do his homework, play basketball and stay out of trouble.
He was a member of the summer team at the Capital Boys & Girls Club in west Jackson. He also drew in his spare time, winning several school district art competitions that made him a candidate for the Power Academic & Performing Arts Complex Visual Arts Program, where he spent grades 6-8 attending Power APAC and Chastain Middle School, schools linked together.
"I was surrounded by singers and young actors that kind of opened my mind to a bigger world," he said.
During his 8th grade year, the family moved to Rankin County, where he graduated from Pearl High School. Burgess attended Copiah Lincoln Community College on a basketball scholarship for a year and a half and began dancing as a hobby at parties.
He later entered and won several dance competitions in the metro area and decided he wanted to learn more about the craft at Hinds Community College in Raymond. He spent four years as a member of HCC's Montage Theater of Dance Company during which time the the hip-hop street dancer also turned to ballet.
"I learned technical styles, like ballet, tap and jazz," he said. "I took tumbling and acrobatics. I really started to fall in love with it. I was a street dancer, but the technical classes improved my technique. I didn't understand how ballet would help me, but I loved the art of movement. I took four years of ballet, and it helped dramatically with everything."
Tiffany Jefferson, dance director of HCC and artistic director for Montage, said Burgess has always been hungry and focused about his career.
"He's grown to be a very humble young man," she said. "It's very important for him to give back to the community when he's in town. He gives free workshops and master classes at Hinds Community College, as well as Dance Works Studio MS in Byram. I think one of his career goals is to put Mississippi on the map, as far as dance and talent goes."
Jefferson said Burgess enrolled in HCC in 2008 and wasn't keen on taking ballet. "I did kind of force him into that," she said. "He embraced it and was open-minded about it. The purpose behind that is to understand that you never know what life might bring to you, and college is a place to get yourself prepared. Therefore, you have to do something to you might not want to do to get to where you want to be."
Jefferson said Burgess was featured in several performances with Montage, including Moses in the Dance of Egypt and the scarecrow in the Dance of Oz. The training helped him branch out and begin choreographing for artists throughout the state.
He also hosted a hip-hop competition called "Rip the Cypher." "Cypher is basically a circle in which dancers battle inside," he said. "Every now and then, I would travel to battle competitions all across the South."
But one night, Burgess woke up feeling frustrated about life. "I knew I needed to try to get into the professional industry," he said. "I was like, 'Why am I practicing every day so hard if I'm not going to do anything with it?'"
He also became more motivated after a friend in his dance company was killed in a car accident. "He had told me that he thought I was going to be one of the best dancers in the world," said Burgess. "He believed in me. His death really changed everything. It made me think that if I'm going to do this, I only have one life to live."
Burgess booked a flight to New York to pursue his dream of becoming a dancer, and several days later, he received an e-mail invitation to audition for the "Michael Jackson 'The Immortal' World Tour show by Cirque du Soleil."
"The only way I could do it is if I canceled my flight and booked another, but I didn't have the $300 I needed to book another flight," he said. "I ended up raising the money that week by teaching a lot of classes. One of the studio owners donated an extra $500 for the cost of my flight, so I had more than enough money to go out there and audition. I was able to round up more money from the help of the community because I had taught at so many places, and everyone just wanted to help."
Out of 2,000 male dancers vying for a spot in the show, Burgess said he was one of the final 10 who auditioned for Michael Jackson's choreographer Travis Payne. "I made it to the very last cut," he said.
"That was a huge inspiration for me. I didn't make the company, but at that point I didn't even care. (Payne) told me I had a natural gift, and that he could tell that in just a few more years, I was going to be an amazing dancer. He said that's why I was standing there because a lot of the dancers had been dancing for 10 years, and I had only been dancing for four years. I was out there with a lot of famous dancers."
Burgess stayed in New York for four months not knowing how he would make enough money to live, but he had a goal. He took classes, trained and tried to find new opportunities.
When he returned to Jackson for a visit, he received a phone call from a friend, who danced in the UniverSoul Circus asking if he wanted to audition for a spot. He got the job and now serves as a hype man during the circus opening, dances hip-hop with others in a group with a contortionist from Africa, has a solo dance piece set to Gospel music, and is a magician who turns ladies into tigers.
This is his biggest job to date and first national tour. "Now I'm back home, and all of my family and friends are coming," he said. "They are so anxious and excited to see me perform."
Burgess said his determination comes from his late father. "I have a really competitive heart," he said. "I believe in myself more than anything. It all started when I was younger with my dad before he was murdered. He didn't like people to tell him you can't do something. He had that mentality. It rubbed off on me. When I started playing basketball, it really hurt me when I lost because I was so passionate. If you love something, it's going to hit you that way.
"I know that patience is how you get your reward, and nothing comes faster than it's supposed to. I always have the mentality that something is going to happen big tomorrow, so I have to train for it. And I never let someone tell me something is impossible."
Burgess said he believes anything is possible. "Before you do anything physical, you have to think about it first," he said. "Before I start my day, I meditate. I cut off all the lights in my house and envision myself doing exactly what I want to do five years from now.
"Whatever you believe most, that is what you are going to become, whether it's good or bad. If you believe what other people say you are going to become, you are going to become that. But if you believe what you want to become, you will."
Burgess said set a high goal. "Set something that's so impossible that everyone else says that's crazy, and shoot for it 100 percent," he said.
"Like" our Mississippians page by clicking here. Follow me on Twitter here.