Charlie Mars: Finding His Way: Mississippi native to perform in Jackson, Oxford
LaReeca Rucker:
The Clarion-Ledger
In the title song off Mississippi native Charlie Mars' latest album, "Blackberry Light" (Rockingham Records/Thirty Tigers), he conveys the uncertainty of life for the young and the restless who ramble around trying to find their place in the world.
"One minute I want to pick up and move on," he sings. "The next minute I want to pack up and move home."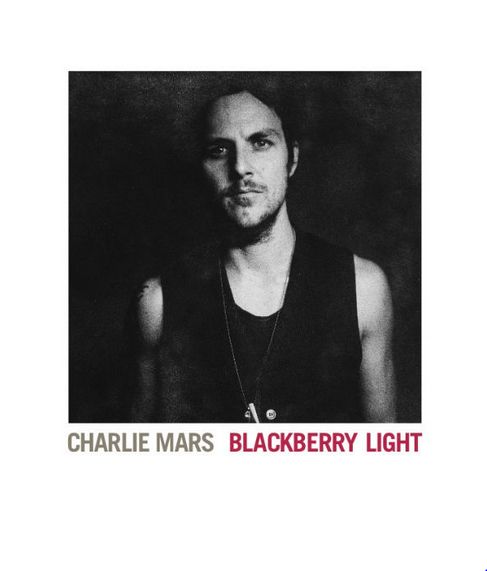 Home is Oxford, where Mars has lived since 2000 (minus a three-year stint in New York City) while building a career and fan base.
"I live on the Square in Oxford, and I have my coffee place that I go to, and life is good in Mississippi," said Mars, who called from Annapolis, Maryland, while touring. "I travel a great deal, but it's always been a nice place to come home to. I love being able to see my family and be close to them. And you can live a pretty nice life in Mississippi (cheaply).
"Oxford feels like a cultural home, where someone who is a little different like me can fit in. I think people whose lives are less structured tend to do well in Oxford. Being in Oxford and being home and in that environment has always been like a sanctuary for me."
Hang around Oxford long enough, and you might run into Mars; his girlfriend of five years, Mary Louise Parker (of "Weeds," "Fried Green Tomatoes"); or other artsy folks, like actress Joey Lauren Adams ("Chasing Amy," "Big Daddy"); Sam Haskell, former executive vice president of the William Morris Agency; musician George McConnell, formerly of the bands Beanland and Widespread Panic; and writers Ace Atkins and Tom Franklin.
Mars has returned to his current hometown and will perform at Oxford's Proud Larry's tonight and Fondren's Duling Hall Friday. As the oldest of three boys, whose father owned a bowling alley and trophy shop and mom was in advertising, the Laurel native describes his childhood in the late '70s and early '80s as ideal.
"We had big woods in my backyard, and all the kids played in the woods," he said. "Some of my fondest memories were playing in the woods in the fall."
At 15, he began taking piano lessons, then discovered an electric guitar and joined local bands. But it wasn't until his senior year of college that Mars began to think about writing and singing professionally.
"I knew a guy who was a singer," he said. "I thought I could make a record. I did, and it was successful. I've been working for 17 years, so I feel like it's something I earned. No one handed me a lottery ticket. I look around and know a lot of people who want to make a living performing. It takes a lot of sacrifice."
His sixth album covers many emotions. "That's like asking a person what are the themes of your brain, mind – fear, insecurity, difficulty in personal relationships, why those difficulties exist, the gray areas and personal shortcomings, and where those bang up against someone else's shortcomings," he said.
"I try to do it in a simple language that is not as complicated as my mind is. Sometimes I just write about boys and girls holding hands and walking down the street or a beautiful summer day.
"I try to write music that can be a theme song to those kind of things. I just write about my experience in this world, and you hope that it reaches someone."
Mars said the fan base and support he has gotten in Mississippi is a fraction of what he has received in the rest of the country.
"I don't play in Mississippi that often for that reason," he said. "And it's a chicken-and-egg situation. Maybe if I played there more often, I'd have more fans."
This will be his first performance at Duling Hall, where those who attend can hear songs from "Blackberry Light" about not having life figured out, living on the edge, love fantasies and restless youth.
In "Let the Meter Run," he encourages a lost soul or love to depend on him to make it through a tough time while simultaneously admitting he doesn't really know the solution to her problems.
"How I Roll" is about living on the edge and outside the bounds of authority. "Nothing But the Rain" is a visionary dream or fantasy about love. He knows everyone is morally flawed but wants to believe there's someone to love with an honest and pure spirit.
"If I'm trying to convey anything, it's just that (people who portray themselves as) 'nothing is wrong' and 'I have it all together' — none of us do," he said. "Maybe there are people who have it together. I'm just not one of them."
Scott Carradine, of Proud Larry's in Oxford, said he's looking forward to the Oct. 11 homecoming show with Mars. Doors open at 8 p.m. Musician Adrian Dickey will perform at 9:30 p.m. followed by Mars at 10:45 p.m.
"He has played here several times over the last 10 years," Carradine said. "We have enjoyed watching Charlie's talent and music grow and develop."
Jay Johns, with Duling Hall, said they are proud to welcome Mars Oct. 12. Doors open at 7:30 p.m. and the show starts at 9 p.m. following a performance by musician Maggie Eckford, another Mississippi born singer-songwriter.
"We've got a great venue," Johns said. "It's not the biggest venue in Jackson, but it's one of the most unique, and we have one of the best lighting and sound systems in the city."
Arden Barnett, who books talent for Duling Hall and other venues, said Charlie is an old friend. "I've known him since he was just getting in the business, and I have worked with him on many a show," he said. "I have seen his growth as an artist and person. I'm very proud of the direction he's moving."