Episcopal meeting to draw thousands: Civil rights anniversaries; Sudanese to be stressed
LaReeca Rucker
The Clarion-Ledger
The gathering has been called the Episcopal equivalent of the Neshoba County Fair.
More than 4,000 people are expected to attend the 184th annual Council of the Episcopal Diocese of Mississippi meeting this weekend at the Jackson Convention Complex. Some have deemed it the largest gathering of Mississippi Episcopalians in recent history.

"It will be a large gathering for a particularly small denomination," said the Right Rev. Duncan M. Gray III, bishop of the Episcopal Diocese of Mississippi. The event theme is "The Spirit of Mission."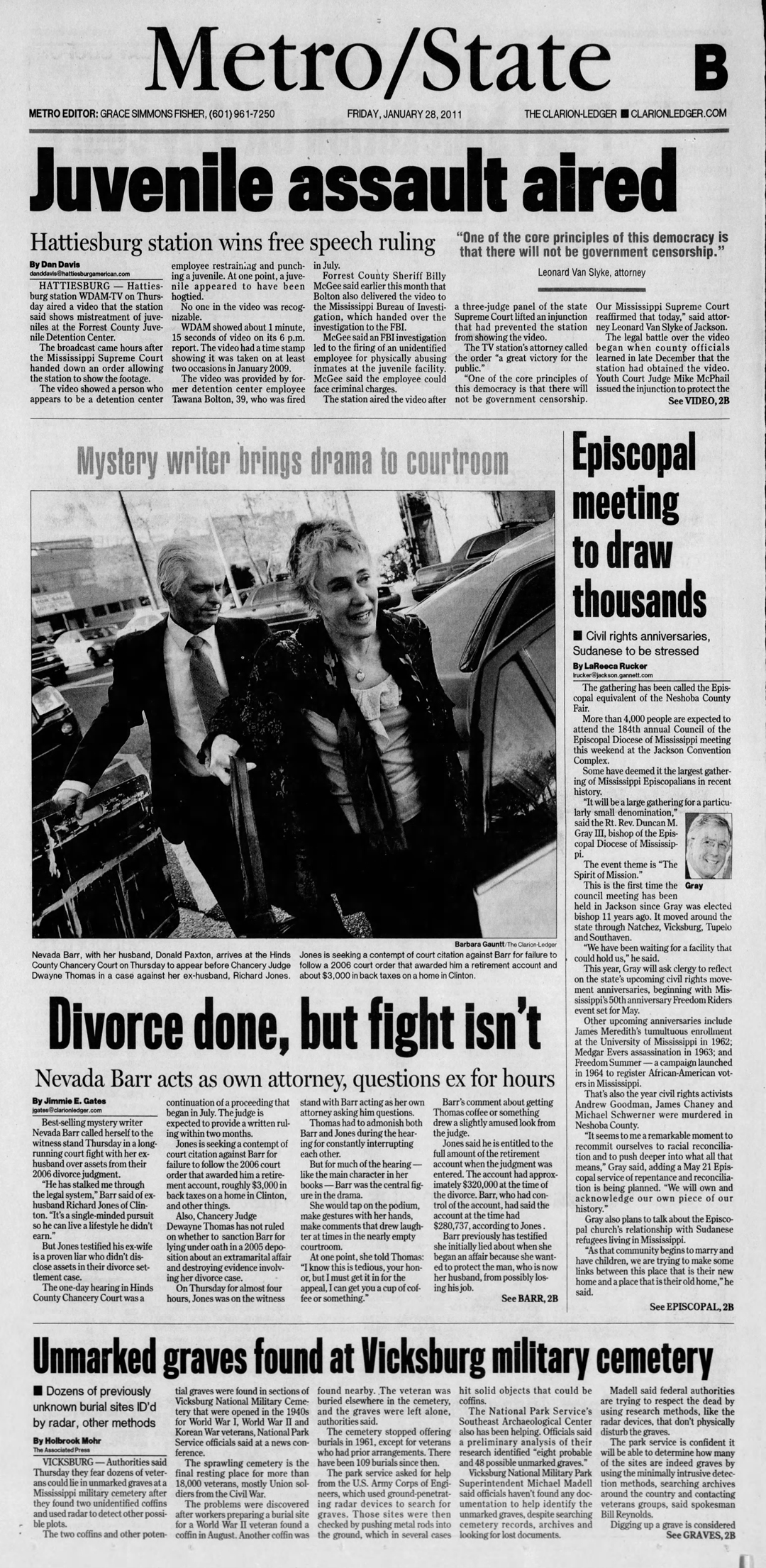 This is the first time the council meeting has been held in Jackson since Gray was elected bishop 11 years ago. It moved around the state through Natchez, Vicksburg. Tupelo and Southaven. "We have been waiting for a facility that could hold us," he said.

This year, Gray will ask clergy to reflect on the state's upcoming civil rights movement anniversaries, beginning with Mississippi's 50th anniversary Freedom Riders event scheduled for May.
Other upcoming anniversaries include James Meredith's tumultuous enrollment at the University of Mississippi in 1962; Medgar Evers assassination in 1963; Freedom Summer, a campaign launched in 1964 to register African-American voters in Mississippi.
That's also the year civil rights activists Andrew Goodman, James Chaney and Michael Schwerner were murdered in Neshoba County.
"It seems to me a remarkable moment to recommit ourselves to racial reconciliation and to push deeper into what all that means," Gray said, adding a May 21 Episcopal service of repentance and reconciliation is being planned. "We will own and acknowledge our own piece of our history."

Gray also plans to talk about the Episcopal church's relationship with Sudanese refugees living in Mississippi. "As that community begins to marry and have children, we are trying to make some links between this place that is their new home and a place that is their old home," he said.
And the diocese plans to launch a major capital campaign to rebuild the Episcopal cathedral in Port-au-Prince, Haiti.
Gray said he hopes council meeting attendees gain a sense of renewal, connect with old friends and celebrate God's presence and charge to make a difference in the world.
Sherry Cox, who is co-chairing the event, said Mission Marketplace is a new addition. Around 80 arts and crafts vendors will sell their work from 2-6 p.m. Friday.
Co-chairman Del Harrington said they have been planning the event for more than a year.
"I hope that the spirit and mission of the Episcopal Church can shine clearly to the people of Mississippi."