Forget 'The Forgotten'
LaReeca Rucker
The Clarion-Ledger
Julianne Moore's new movie "The Forgotten" will, in my opinion, be forgotten in a couple of weeks, but if you enjoyed the good and bad episodes of the "X-Files" you might consider it a fulfilling movie experience.
Moore plays a woman struggling with her sanity after losing her young son in a tragic plane crash. She's seeing a shrink about it, and he plays along for a while.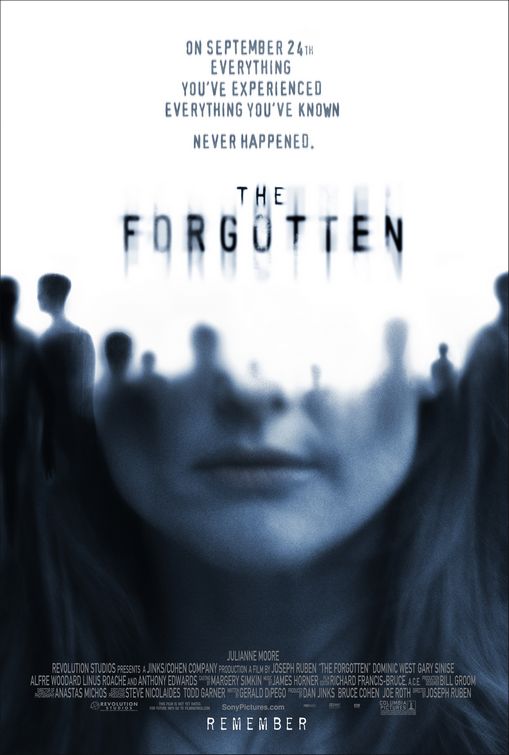 But when she begins accusing her husband of erasing her son's memory, Anthony Edwards (the husband) and Gary Sinise (the shrink) decide it's time to tell Telly 'the truth' — her son never existed and her memories of him were falsely created after a traumatic miscarriage she endured several years earlier.
At this point, the film takes a "Twilight Zone" twist, where all lead actors are initially thought insane. And that, I think, would have been a bit more interesting — to use the insanity twist at the end.
But Moore chooses to trust her own instincts and clings to the memories of her son, dismissing the allegations made by her husband and psychiatrist.
The film started intriguingly and became something implausible and vague. It would have been better and more succinctly explained if they had just said Julianne Moore's character dropped acid at the beginning and imagined it all.
Despite it's problems, I will say that if you don't expect much from horror/suspense movies, you will likely get a few jolts of excitement from this one. So many times horror films rely on surprising moments to frighten their fans rather than using the more difficult psychological scare tactics horror fans crave. That's the case with this movie.

There is really nothing to ponder in "The Forgotten," but there are a handful of scenes that made me almost literally jump into the lap of my date. An interestingly photographed car wreck was startling, as well as scenes where characters are plucked from the Earth.

On a horror movie/suspense thriller scale of 1-5, I give it two UFOs.