Why Southern women may appreciate 'The Great Gatsby'
LaReeca Rucker:
The Clarion-Ledger
I understand what it feels like to hear that a movie you love is going to be remade. It sometimes evokes strong emotion, you can't imagine improvement, and it's a reminder that a chunk of time has evaporated, at least one generation has passed, and your memories are somehow threatened.
I get it.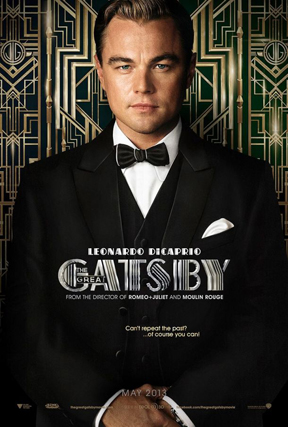 I would imagine that some feel that way about the remake of "The Great Gatsby," but I am not one of them. Having seen both films for the first time recently, the 2013 film is an improvement with an explosion of modern artistry that blends the classic 1920s words penned by F. Scott Fitzgerald with contemporary technology almost 100 years later. I enjoyed the new film much more than the original.
Here's a quick synopsis: Daisy Buchanan was the beautiful belle of the ball in Louisville, Ky., who could have had any man she wanted. Suitors were tripping over themselves to gain her affection and hand in marriage, and one was Jay Gatsby, a man of modest means with whom she fell in love.
Unfortunately, the two were separated when he went away to war. They wrote each other, but Daisy eventually felt she couldn't wait for Gatsby to return any longer and married the highest bidder, a wealthy heir who promised to give her everything in the world except true love.
Fast forward several years later – Gatsby's back and mysteriously wealthy. He lives in a mansion across the water from Daisy and her husband, Tom. And he throws elaborate parties – (and I mean bottles popping, people-breaking-it-down-to-the-Charleston-all-night-and-day-until-the-sun-comes-up kind of parties).
All of this is to get Daisy's attention, win her love and ultimately show her he's on equal financial footing with the rich, cheating man she married.
I was bored by the 1974 version of this film. Mia Farrow's flaky and whiny depiction of Daisy was a roadblock. Robert Redford was handsome and a good fit for a mysteriously debonair character, but his performance was lackluster, passionless and sane – the exact opposite of Leonardo DiCaprio's.
I also appreciated Carey Mulligan's understated, emotionally-confused Daisy who made the biggest mistake of her life because: "Rich girls don't marry poor boys."
Some of the other casting choices were also better than the original. Joel Edgerton, who plays Tom Buchanan, seems more of a brute than Bruce Dern. And Isla Fisher was a great choice as Tom's mistress, Myrtle Wilson – a smaller, but important role.
Karen Black, the original Myrtle, was one of the most interesting and authentic actors in the 1974 production. (To see another movie about class in which "rich guys don't marry poor girls" check out Black in the Jack Nicholson film "Five Easy Pieces," a brilliant piece for a thinking audience that is open for interpretation.)
If you thought the parties were elaborate in the first film, you will be amazed at the extravagance of this film, the elaborate costumes and choreography. And if you see the film in 3D, you will be astonished.
Admittedly, this was the first movie I have seen in 3D since "Jaws 3 in 3D," which came out in 1983. At the time, I was not very impressed, but I was stunned by the beauty of this film and amazed by what was happening in front of me.
In some scenes, snow appeared to be falling in the theater. The characters seemed inches in front of my face. I felt like I could take a martini off of one of the trays at the party, and I jumped a couple of times when things came hurling at my head.
The soundtrack was also impressive. I loved how they took modern songs and gave many of them a 1920s feel. Modern music works in this film, but hasn't in every period film I've seen like "Marie Antoinette" (2006) that I always thought would have been more respectable with classical music.
Watching "Gatsby," you'll also be reminded of DiCaprio's 1996 version of "Romeo & Juliet" set in modern day Los Angeles with a contemporary soundtrack and Shapespeare's words – another film that blended the past and present. (Director Josh Whedon is also set to release Shakespeare's "Much Ado About Nothing" set in modern times in June.)
"Gatsby" also made me think about how we love to watch DiCaprio die for love. That's happened in "Romeo & Juliet," "Titanic" and now "Gatsby." I even found a slideshow online titled "All the movies Leonardo DiCaprio has died in" that includes "Total Eclipse," "Blood Diamond," "The Departed" and "J. Edgar." It's his thing, apparently.
It's interesting to me that in less than a decade we will be back in the twenties again – the 2020s – 100 years later. I think this film did a good job of mirroring what we see happening today with a growing class divide that also existed 100 years ago. The poor get poorer and the rich go to parties.
A professor I interviewed for a previous "Gatsby" story told me that part of the roar of the 1920s was that we had just come out of World War I and there was a new sense of optimism in the air. Will the 2020s roar again with that same optimism if war is no longer an issue a decade from now?
There are many themes in this film – love, loss, regret, disillusionment.
It's about reckless people who don't have boundaries – the carefree and careless. It's about the poor seeking justice because of what the wealthy took from them. And it's also a movie Southerners will appreciate for one undeniable truth.
"I never realized how extraordinary a nice girl could be," said Gatsby, explaining his infatuation with Daisy.
The Great Gatsby proves that a man will go to almost any length possible to win the heart of a good Southern girl.