Is your favorite horror, thriller film a classic yet? Check out the list of suggestions
LaReeca Rucker:
The Clarion-Ledger
It takes 25 years before a car can generally be deemed a classic. Perhaps the same rule applies to "classic" films.
As a lifelong horror/thriller fan, there aren't many from the genre I haven't seen.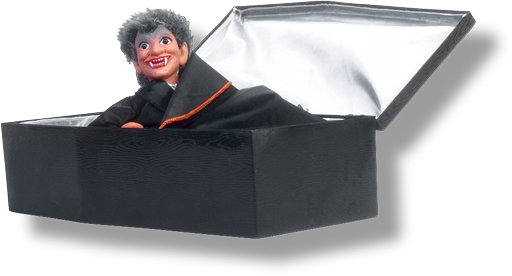 Many have achieved classic status, like "Psycho" (1960), "The Birds" (1963), "Rosemary's Baby" (1968), "The Exorcist" (1973), "The Texas Chainsaw Massacre" (1974), "The Omen" (1976), "Halloween" (1978), "Dawn of the Dead" (1978) and "The Amityville Horror" (1979).
Those 1980s Halloween movies, like the "The Shining" (1980), "The Poltergeist" (1982), "Friday the 13th" (1982), "Cujo" (1983), "Children of the Corn" (1984) and "A Nightmare on Elm Street" (1984), have also passed the 25-year mark.
"Silence of the Lambs" (1991) must wait four more years, and "Scream" (1996), a little longer.
Here are a few horror/thriller movie suggestions for the holiday that may or may not be considered classics in the future, yet have the potential to give you a good scare this Halloween:
• "In Their Skin" (2012): When a couple mourning the loss of their daughter returns to a family home to get away from their problems, they encounter more when a strange family comes to visit. The film, currently showing on Comcast pay-per-view, is similar to "Funny Games" (2007), mentioned below.
• "Brake" (2012): A Secret Service agent is held captive in the trunk of a car as terrorists attempt to make him confess the location of the president's secret hiding place. Really good performance by Stephen Dorff that's definitely worth popping a bowl of popcorn.
• "Rosewood Lane" (2011): When a talk show psychiatrist moves into her dead father's old home, she begins to experience harrassment from the neighborhood paper boy. Good performance by Rose McGowan. The film manages to keep you in suspense until the end.
• "Moon" (2009): This is one of the best science fiction films I've seen in a while. Few, if any, measure up to Stanley Kubrick's "2001: A Space Odyssey," but "Moon" is a worthy competitor. Sam Rockwell, who may be the best character actor since Gary Oldman, stars as Sam Bell, an astronaut who has spent three years on the moon working with a supercomputer like HAL named GERTY.
• "Catacombs" (2007): When American tourist Victoria (Shannyn Sossamon) visits her sister Carolyn (the singer Pink), she gets lost at a party in the Catacombs, the 200-mile labyrinthine network of tunnels that lies beneath Paris. Things get even scarier when someone begins to chase her.
• "Closure" (2007): "X-Files" fans may see Gillian Anderson in a new light after watching this film about a couple who seeks revenge when they are attacked by a gang of hunters on their way home from a party. Anderson, who lived in England for more than a year as a child, knows how to work an authentic Brit accent.
• "The Orphanage" (2007): When a woman and her husband begin revamping the seaside orphanage that she once lived in as a child, they move in with their young son, and he begins acting strangely.
• "Hard Candy" (2005): When a man solicits a 14-year-old girl using the Internet, the situation is reversed, and she becomes the predator. Canadian actress Ellen Page, who was 17 when the film was shot, gives a great performance in a demanding role with heavy dialogue that focuses primarily on two characters throughout the film.
In my opinion, this film foreshadows Page as a future Oscar winner, even before she received recognition for "Juno" and other films.
• "Wolf Creek" (2005): Based on a true story, when three friends venture into the Australian outback, car trouble prompts them to seek help. Unfortunately, they ask the wrong person.
• "28 Days Later" (2002): One of the scariest movies of the last few years, "28 Days Later" plays on the fear of bioterrorism. When a patient awakens in a hospital and finds no one else there, he soon realizes something tragically apocalyptic has happened. Most have become infected with a virus that causes them to attack the uninfected. The few remaining survivors must fight to stay alive.
• "The Others" (2001): Nicole Kidman gives a great performance in this film, which offers a new perspective on ghosts.
• "Kalifornia" (1993): David Duchovny travels with his photographer girlfriend cross-country to document sites where serial killers have murdered their victims. Passengers Brad Pitt and Juliette Lewis ironically become their next subjects.
(I've also found several thrillers that fall under the "surviving nature" category, that you may find interesting.)
• "Take Shelter" (2011): What would you do if you started hearing frightening noises and dreaming of impending doom? After a series of nightmares about a terrible storm, Oscar nominee Michael Shannon ( "Revolutionary Road") prepares by expanding the tornado shelter in his backyard. Arkansas native Jeff Nichols directed the film. He is currently working on a movie starring Matthew McConaughey and Reese Whitherspoon set on the Mississippi River. "Take Shelter" reminded me a little of "Melancholia" (2011), another movie about impending doom with a lead character whose extra sensory perceptions about the world cause them to fall into a chasm of depression and anxiety. They are both beautiful, sad poems of destruction.
• "The Reef" (2010): When their yacht capsizes in the shark-infested waters of the Great Barrier Reef, five friends grow increasingly wary of the fact that their ship is sinking. But swimming to safety with a great white among them could be even more treacherous.
• "Surviving Crooked Lake" (2008): Young teen Steph and her three pals find themselves hopelessly lost deep in the wilderness when their guide perishes while leading them on a backcountry canoe trip. Now, the four girls must survive the perils of the wild and find their way back.
• "Frozen" (2010): Three young adults go to a ski lodge. When the operator shuts the lift down and closes shop, the trio becomes stuck in freezing temperatures. They must decide to succumb to their fate or attempt to save themselves.