Hotel Hell's Gordon Ramsay visits Starkville's Hotel Chester
LaReeca Rucker:
The Clarion-Ledger
Sometimes running a business is hell.
It certainly will be Wednesday through Sunday when Starkville's Hotel Chester welcomes Fox reality star and chef Gordon Ramsay, who will be filming an episode of "Hotel Hell" at the establishment.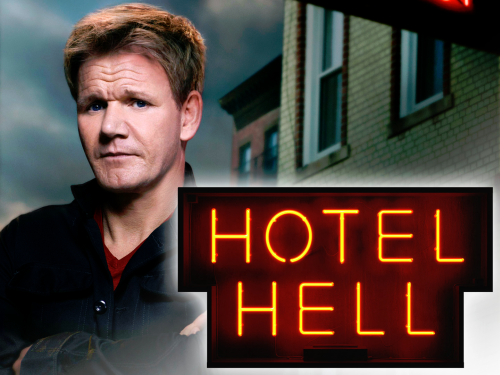 Can owner David Mollendor handle the wrath of Ramsay, who typically tries to offer salvation to some of America's most horrendous hotels, troubled inns and struggling resorts?
Will Ramsay fan the flames and cause controversy, or will Mollendor humbly accept that the devil is in the details?
"We received a phone call from The Conlin Company (casting company) several months ago asking if our business needed improvement, and if so, would we like some assistance," said Mollendor. "We said yes to both, and things developed from there."
Built in 1925, the restored hotel listed on the National Register of Historic Places features 36 rooms and suites. It also has a Library Restaurant that serves seafood, steaks and sushi and a 3,000-square-foot meeting space. It was voted Best Hotel in Mississippi in 2012 by Mississippi Magazine.
"I think the production will show our normal operation throughout the course of the day, an evaluation/critique of same, and end up with assistance and/or recommendations in implementing the improvements," Mollendor said. "We hope to learn about current business trends and how to more effectively market our products. His mission is to improve the competitiveness of small independent hotels."
After more than a decade of running restaurants in some of the world's top hotels, Ramsay knows the importance of surpassing guests' highest expectations.
Fox said last year's first season of "Hotel Hell" was the biggest unscripted network hit of the summer. This is Ramsay's fourth reality series for the network.
The show's publicist said an air date has not been set for the show.